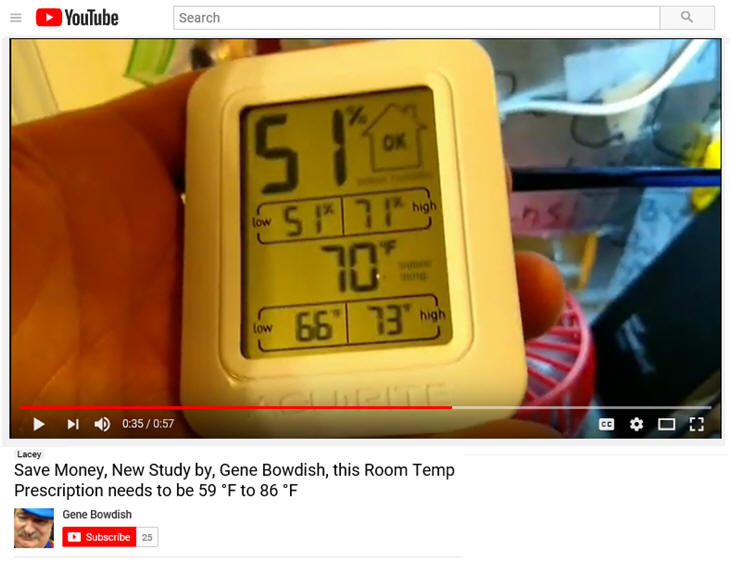 Save Money, New Study by, Gene Bowdish, this Room Temp Prescription needs to be 59 °F to 86 °F
https://www.youtube.com/watch?v=ajtnlRaEW08
https://www.instagram.com/gene.bowdish/
https://www.instagram.com/genel.bowdish/
Published on Oct 7, 2019
Instagram #genebowdish
Save Money, New Study by, Gene Bowdish, this Room Temp Prescription needs to be 59 °F to 86 °F
New Study by, Gene Bowdish, this Room Temperature Prescription needs to be between 59 °F to 86 °F
Note I opened it a few times for display explanation to pharmacist and questions
Degrees °F Fahrenheit or °C May change at anytime For multiple reasons
Check with doctor and pharmacist Gene Bowdish, how do you like my ldea ?
is it possible that you can save money just understanding this idea and understanding how to use this idea
how much can you save
ask me how may save $10 or $100 or $1000 or $10000 or $100000 or more
you will need to verify all data with your doctor and pharmacist
The lives most likely to benefit are babies and the elderly, and others like diabetics and the like ...
Because the prescription, that goes out of the safe temperature range into the dangerous temperature range,
may or can or will become ineffective and may become a placebo as many medical professionals have said ...
Example an antibiotic does that and a patient can acquire a superbug / bacteria
Superbug: : An informal term for a bacterium that has become resistant to antibiotics
that usually are used to treat it, such as methicillin-resistant Staphylococcus aureus (MRSA)
or any multidrug-resistant bacterium.
ask your doctor and pharmacist about the safe temperature range for your prescription,
and what may or will happen to your prescription and what may or will happen to you if it does ...
http://mageniemagic.com/study_refrigerator_cooler_airconditioner_color_degrees.htm