YouTube Channels
Under Construction

Gene Bowdish / MaGenie Magic - Magician Services Licensed Established 1998
MaGenie Magic Co. Gene Bowdish Lacey, WA ( 360 ) 358 - 5269 Call / Text
The new science of Algebraic Economics
as defined by Gene Bowdish ... Limited by the Laws of Physics...
economic formulas of any type are Limited by the Laws of Physics...
Safety first, you will need to verify all data with a competent doctor
( competent - Having the necessary ability, knowledge, or skill to do something successfully )
a percentage of these ideas are really old idea,
some of the links are missing or broken ... ???
I try to find math formulas that help other people...
With my junk yard of ideas - Like US on FaceBook
https://www.facebook.com/genel.bowdish
My first YouTube channel was deleted because shortly after Google Joined with YouTube
a technical problem where I could not change photos etc.
because of a technical issue, and
I did not know how to contact Google to fix the technical issue
so I decided to delete the Google account and reinstall the Google account
but I unknowingly deleted my YouTube channel as well ...
Playslist for Channel #1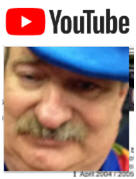 https://www.youtube.com/channel/UCA3IE0X264X3ApEIhZLxLTw
Playslist for Channel #2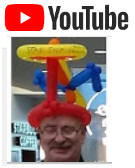 https://www.youtube.com/channel/UC0Jbx5rbjzEH7a_Ne2ImC3A
Playslist for Channel #3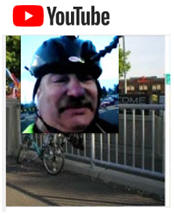 https://www.youtube.com/channel/UCr_xFzWRUmPQBpf2s0Y0wRA
YouTube Channel #5 deleted by YouTube / Google because
I told many other users in YouTube comments about what
I thought was related subjects in my YouTube Channel
to there YouTube channels
I didn't know about this restriction of what I thought
was protected by the first amendment of the United States Constitution
https://en.wikipedia.org/wiki/Freedom_of_speech_in_the_United_States
I was going to let it go, but, parents wanted information
that I was studying that might possibly have extended
their daughters life who has cancer
from cancer research I was doing from other YouTube users and the Research I was doing
many times I have wanted to express my views on YouTube users comments section, but,
of course I am afraid now to communicate through YouTube comments to videos ...
so if you want to know my point of view on a video you have made,
we would need a safer way to communicate than YouTube comments section
https://www.instagram.com/p/B09i0Smn3F-/?igshid=npadvb5c3e1k
Playslist for Channel #8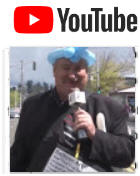 https://www.youtube.com/channel/UCZcQEWfAziY-FvKF7UKBLoQ
https://www.youtube.com/playlist?list=PLRJPVGy5LXoezudjCdBccyf5KsGQeRrUW

https://www.youtube.com/playlist?list=PLRJPVGy5LXof3awaT2l9eSV0mv0NjMrHc
https://www.youtube.com/playlist?list=PLRJPVGy5LXodMBuP9VyfOx_0LuLbRc_Mw

https://www.youtube.com/playlist?list=PLRJPVGy5LXodR3w2LyvIl_HGZFeBhjzHK

https://www.youtube.com/playlist?list=PLRJPVGy5LXoehKdBxtQurL1PlPb-9-FkN

https://www.youtube.com/playlist?list=PLRJPVGy5LXofJI7fRWYKD2xuZomMEnITS

https://www.youtube.com/playlist?list=PLRJPVGy5LXoeASQoCLINOM6kbbzD24k_k

https://www.youtube.com/playlist?list=PLRJPVGy5LXoeIcZj1J4n9HyIQazYSH-SZ

https://www.youtube.com/playlist?list=PLRJPVGy5LXockUgZhEkywpPgegLOnYgzD

https://www.youtube.com/playlist?list=PLRJPVGy5LXoeVlWPxqMHnzbS9HUcxNojm

https://www.youtube.com/playlist?list=PLRJPVGy5LXodBHfYMczn0wNT74KHBiFVj